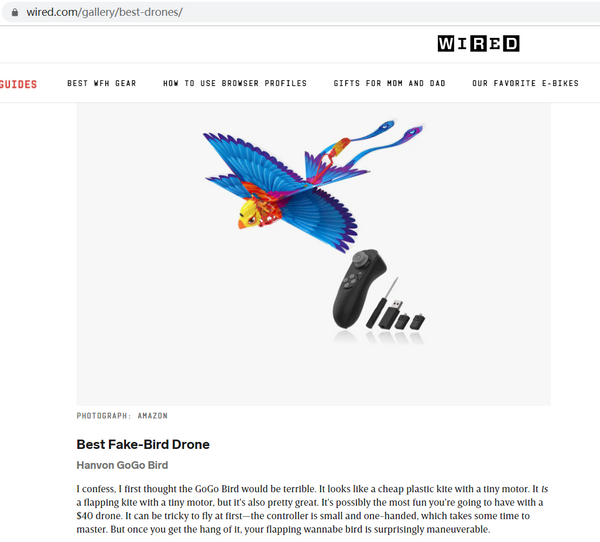 I confess, I first thought the GoGo Bird would be terrible. It looks like a cheap plastic kite with a tiny motor. It is a flapping kite with a tiny motor, but it's also pretty great. It's possibly the most fun you're going to have with a $40 drone. It can be tricky to fly at first—the controller is small and one-handed, which takes some time to master. But once you get the hang of it, your flapping wannabe bird is surprisingly maneuverable. 
The biggest downside is the tiny battery, which lasts for about 8 to 10 minutes of flying time. The GoGo Bird does come with extra batteries, but changing them is harder than it should be. Still, that's my only real quibble, which is surprising. Even more impressive is how it has held my kids' attention for more than six months now, and that alone makes it well worth the price.
Thank you SCOTT GILBERTSON from Wired.com for sharing his flying Go Go Bird experience with us.