First thank you Misty very much for sharing Go Go Bird.
Let's check what's Mom's experience with Go Go Bird.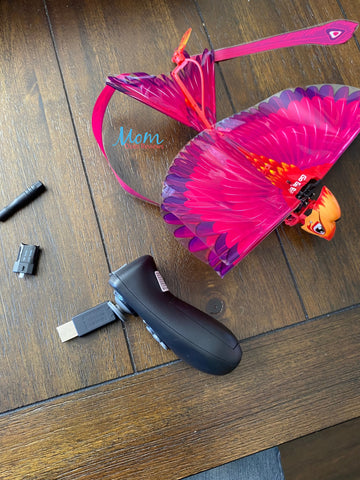 Mom's Thoughts
This RC toy is so cute, and is fun for both boys and girls. I love the colors of the birds, and the long tail feathers. The batteries are easy to charge in a USB outlet, and you can easily change them. There is a tiny on/off switch on the bottom of the bird, and it lights up when it is on. The bird's battery slides in the back and then you are all set. We had our birds flying all over the place and they went really high! They also seem to be on different channels, so they did not interfere with one another. We had three flying at the same time.
Check more details at https://www.momdoesreviews.com/2021/03/22/get-outside-with-go-go-bird-springintosummerfun/