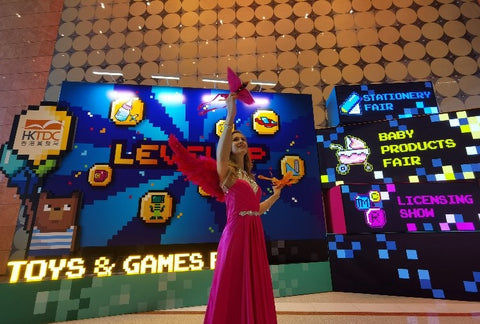 There can be no doubt that Go Go Bird gained a big success at Hong Kong Toys & Games in Hong Kong from Jan 6th to Jan 9th 2020. Hongkong Toys & Games show were held at International Convention and Exhibition Center in Hong Kong, one of the biggest toy exhibitions in the world. 36 square-metered with booth NO. 1C-E38.
At the trade, we unveiled our first two remote control ornithopters 101 and 201. RC ornithopter 101 is only 16 weighted embodied cutting-edge bionic flying technology with opened structure, remote controlled and embodied with sensors helps it recognize obstacles and avoid crash. Visitors were impressed by its flexible flying and easy controlling.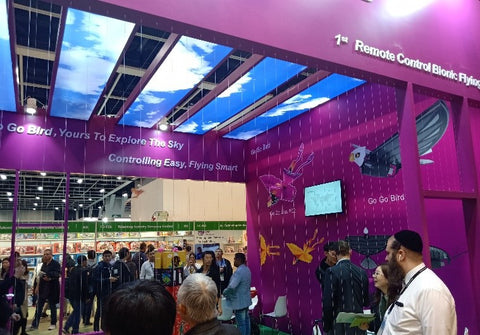 Hong Kong is well-known distribution center of toys. In January of each year, distributors from all over the world gathered here, made face to face meetings and settled product plans for the next year. And during the four-day journey, at our first international convention, Go Go Bird was honored to have the opportunity to meet so many agents and distributors all over the world, from Japan, Korea, United States and across Europe.     Go Go Bird visitors, most of them are from international toy companies, showed great interest on the rc ornithopters. Some of them are interested on exclusive distribution rights of certain areas. During the trade, Go Go Bird received great attention from medias such as local toys channel and influencers.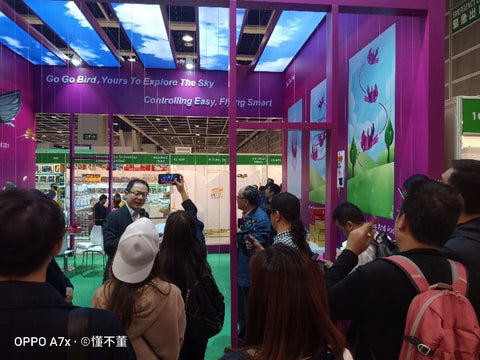 After spending four jam-packed and fruitful days in Hong Kong, we would like to extend our gratitude to everyone for coming by and supporting Go Go Bird! We were honored to attend this convention. Moving forward, Go Go Bird will continue to offer new, innovative and affordable rc ornithopters for all GO Fans. And we look forward to seeing you all at the next trade show!