From Feb 11th to 13th 2020, Go Go Bird exhibited at Kids Russia in Moscow, Russia. With a 54 square meter booth (NO. J701), it was our first to attend this convention and in Moscow and we received great hospitality from Russian people.     Go Go Bird was greatly welcomed over the course of the three day show. Hundreds of attendees came by our booth and crowds of rc toy fans and distributors tried out ornithopters. Everyone was able to fly our ornithopters and overwhelming majority of them were impressed by our products' stunning performance, the design and its favorable price.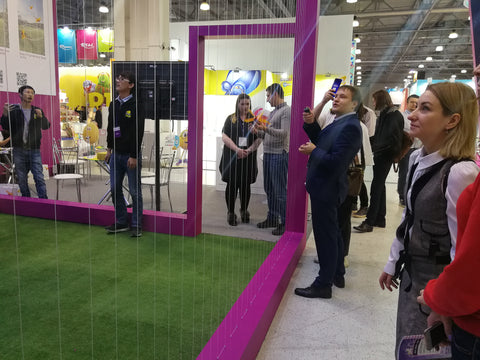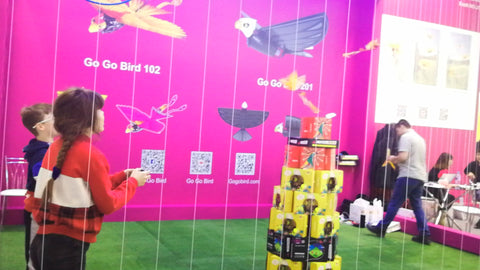 The first rc ornithopter 101 of Go Go Bird is designed for kids over 8 years old. Keep them away from cell phones, TVs, computers, tablets but draws their attention to technology and hand-controlling skills. With a remote, it helps kids to improve their ability in hand and eye coordination. Go Go Bird ornithopters can fly autonomously or put on a series of performances via remote control, among them, flying at a constant height, flying autonomously with recognition of obstacles and flying in a straight or predefined line. Our ornithopters is designed indoor and outdoor.
Thank you to everyone for coming by and supporting Go Go Bird! We were honored to attend this convention. Looking ahead, Go Go Bird R&D team responsible for plans to integrate further programming functionality into the device to meet the curiosity of users of all ages.