Congratulations, Go Go Bird Eagle launched on Kickstarter.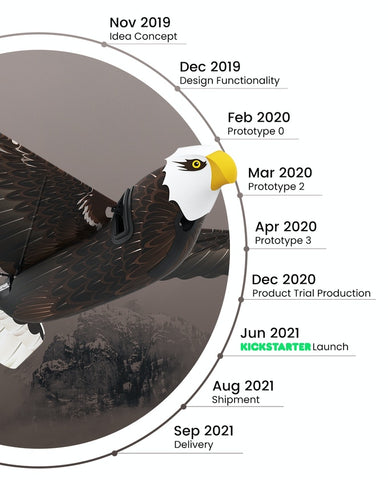 For more than 20 years, Hanvon have been researching bionic birds and finding the impressive sense of freedom of flying species. Go Go Bird uses a Hall Sensor System to control the frequency of its flapping wings, replicating the realism of bird wings and the sense of flying in the sky.
From 2019, based on the team's many years of engineering experience, we will break numerous technical barriers in wing-flapping aircraft and make a breakthrough from 0 to 1. By 2021, Go Go Bird has undergone more than 600 nights of team meetings, more than 7,000 hours of testing, and hundreds of material challenges. Finally, Go Go Bird will be presented entirely with the help of artificial intelligence.
Inspired by the appearance of a "real bird", Go Go Bird offers you the most extraordinary flying experience. Find a new way to enjoy the outdoors with your family and get ready to fly!
Created from solidity, the realism of natural species, and between the boundaries of organisms and mechanical drones, Go Go Bird provides a more exciting and realistic flying experience. 
Go Go Bird is built with a special sensor that guarantees a wonderful flying experience. The sensor can automatically switch between different flying modes that are suitable to the environment.
After the flight, the Go Go Bird will return to your hands by detecting your direction. All you need to do is fly your Go Go Bird and have fun with it!
Also, it can fly autonomously up to 17 feet per second with remote control. The 7.4V battery and matching charger provide up to 25 minutes of autonomous flying time. Are you ready to take onto the skies with Go Go Bird?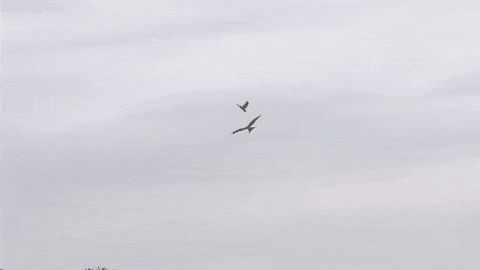 Check and shop Go Go Bird through 
https://www.kickstarter.com/projects/gogobird1010/gogobird-take-your-dreams-to-the-sky