About Hanvon
Established in 1998 and headquartered in Beijing, China, Hanwang Technology Co.,Ltd, is the National High-Tech enterprise and the pioneer in character recognition technology. Also leads the development direction of intelligent recognition market.
With over 20 years high speed development, Hanwang Technology has become a group company with more than 10 subsidiaries and holding companies. Through continuous innovation over years, Hangwang Technology has a number of core technologies with independent intellectual property rights in the field of handwritten recognition, optical character recognition (OCR), and handwritten input.
From dictionary pen, wise reader, HW pen, starter edition scanner, business card storage, drawing tablet to specific identified products for text and graphic in education, finance and other industries, we provide lasting value and professional service for our distinguished customers.
Going forward, we strive to enrich people's life by intelligent technology, innovation always leads our way. We aim to build the future with a creative, connected and inspiring world.
Dare to make a difference, dare to dream, Hanwang always at your side.
About Go Go Bird
With continuous innovation over years, integrating cutting-edge bionic flapping wings technology, intelligent sensing technology, artificial intelligence technology, Hanwang officially launch the first smart bionic flapping wings robot product worldwide -  Go Go Bird.
1/6-1/9 Hong Kong TOYS & GAMES FAIR, Go Go Bird first launched.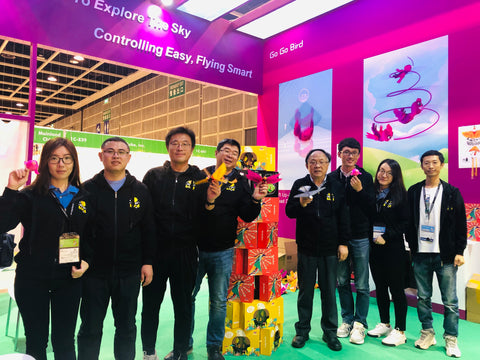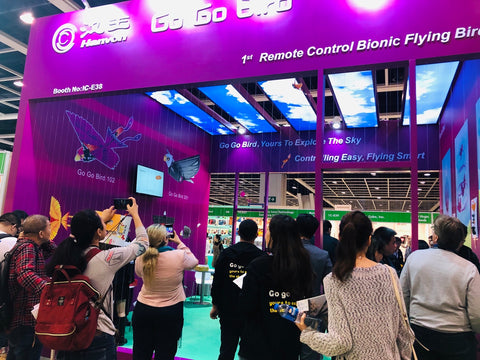 1/7-1/10 CES Exhibition, Las Vegas, NV, Go Go Bird first launched at US.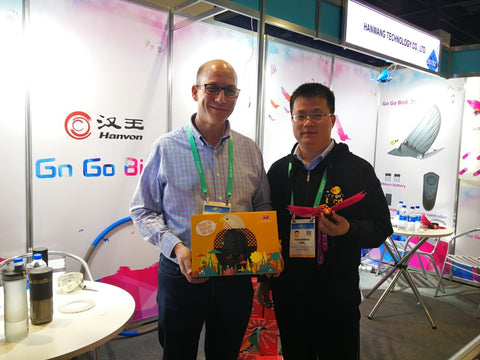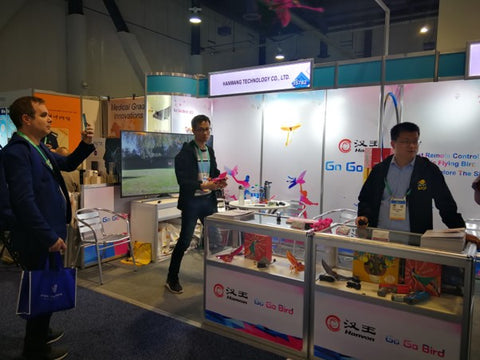 2/11-2/13  Kids Exhibition, Moscow, Go Go Bird first launched at Russia.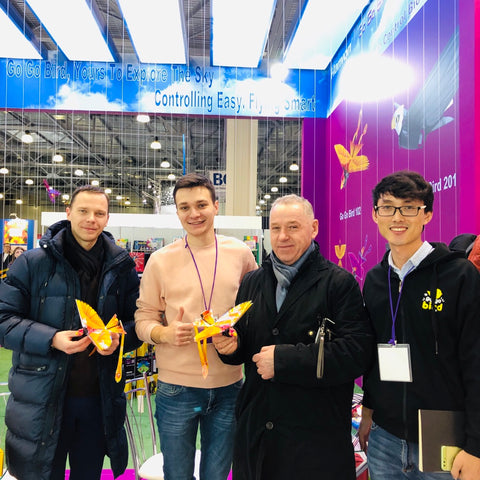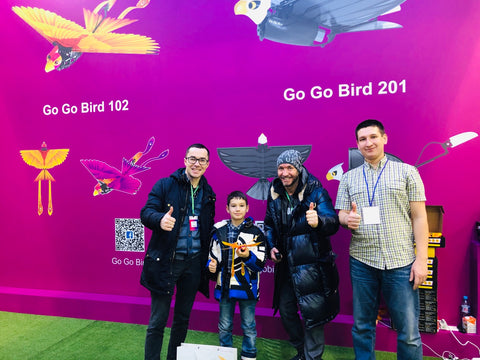 Go Go Bird, a smart bionic flapping wings mini RC flying bird, is designed to nourish your flying dream and bring you the most surreal  remote-control flying experience.
Start from here, join us together, to the infinite and beyond.
Let's looking forward Go Go Bird 1010 and more. Cheers!
Go Go Bird is also available now at Target, Zing, Amazon, and more and more shooping choices will be offered for Go Go Bird customers soon.
Referring to Go Go Bird media report news:
https://markets.businessinsider.com/news/stocks/chinese-high-tech-company-hanvon-to-showcase-bionic-flapping-wings-flying-bird-at-kids-russia-2020-1028892356
https://www.prnewswire.co.uk/news-releases/chinese-high-tech-company-hanvon-to-showcase-bionic-flapping-wings-flying-bird-at-kids-russia-2020-810234084.html