New Arrival - Hanvon Go Go Bird 1010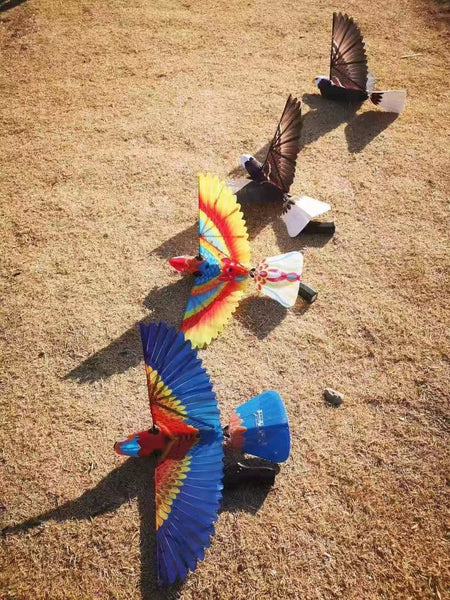 With continuous innovation over years, integrating cutting-edge bionic flapping wings technology, intelligent sensing technology, artificial intelligence technology, Hanwang officially launched the second smart bionic flapping wings robot product worldwide -  Go Go Bird  Eagle 1010!
What we can expect for Go Go Bird Eagle 1010?
All-inclusive storage box, durable and convenient to carry.
Auto-flying and easy operation.
Smart mode switch with one click to adapt to different flight scenarios.
Flexible flying to achieve continuous veer.
Durable and shocking resistance, good for flight safety protection.
Go Go Bird Eagle 1010 Maiden Flight
Thank you Dom for sharing Go Go Bird Eagle flying experience with us. Check how Go Go Bird Eagle RC Ornithopter battle with the real eagle - defender of the airspace.
And also thank you Joe for sharing the professional installation and flying Go Go Bird Eagle experience with us.
Product Specifications:
Net.Weight ≈155g (Lithium battery included)
Product Size: 615mm * 440mm (Wingspan * Body length)
Package Size: 357mm*341mm*128mm
Material: EPP/Polyester/Plastic
Recommended Flight Altitude < 40 meters/131 feet
Remote Control Range 500 meters (Within eyesight recommended)
Application Outdoor, not recommend to use when wind speed >= level 4
Flight Duration: 12~15 minutes
Charging Time: 45~60 minutes
Check more further information about Go Go Bird 1010, keep eyes on Kickstarter or Indiegogo Go Go Bird 1010 project soon, thank you!