Go Go Bird® 102 Ornithopter – Blue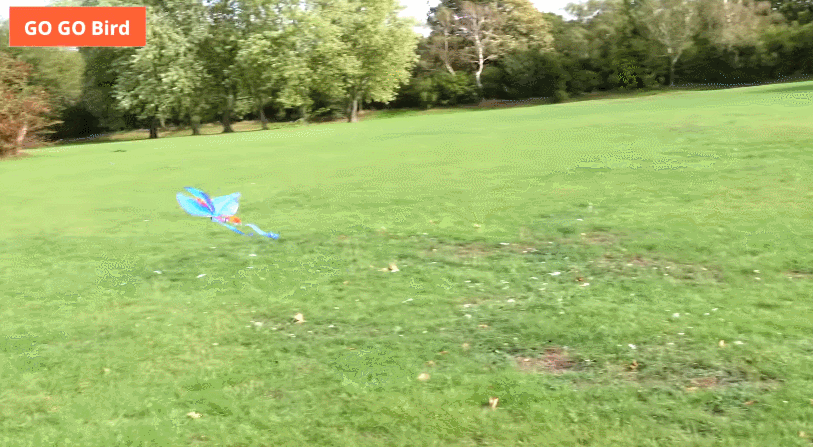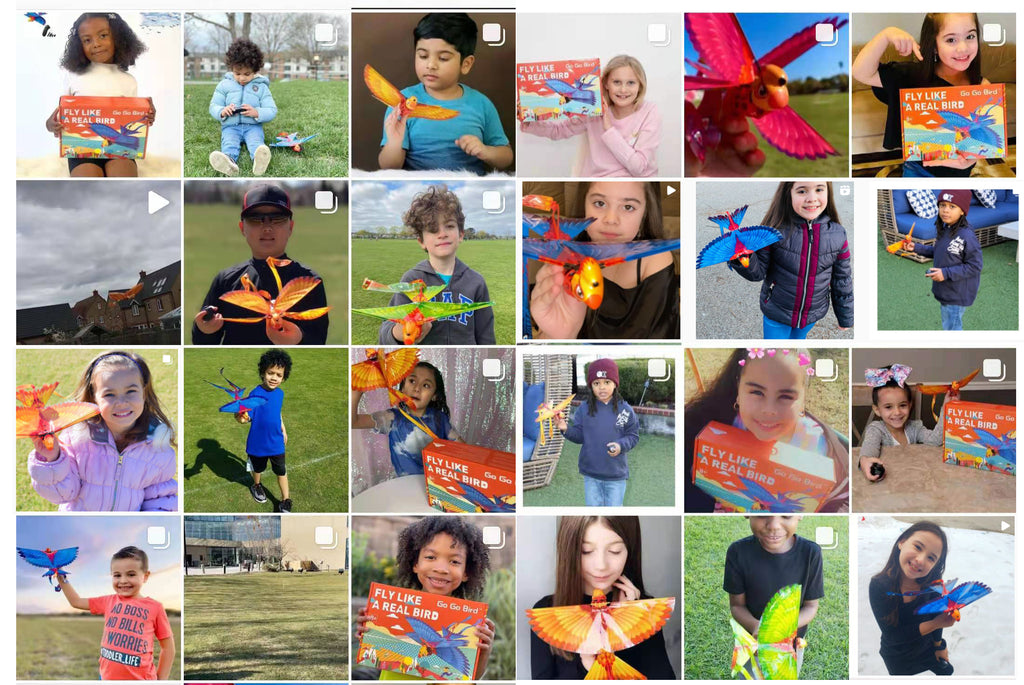 Be careful when flying at high altitudes. Go Go Bird may get stuck on roofs, ledges, and trees!!!

Why you choose the Go Go Bird flying toy?

Fly smart, fly fun: Integrating bionics & AI & aerodynamics & precision machinery technology, with 2.4 GHz wireless remote control, Go Go Bird can offer you an amazing remote-control auto flying experience.
Smart motion sensor: With a six-axis sensor inside, Go Go Bird can do smart taking-off by hand lifting up-and-down, automatic emergency stop in a sudden crash or landing situation.
Smart obstacle-avoiding: With a smart obstacle-avoiding module inside, Infra-Red control, Go Go Bird is capable of autonomous obstacle recognition. Go Go Bird will turn around automatically 6 ft away from the wall for self-protection.
Magical flying altitude performance: Altitude hold, circle mode, U-turn…all under your remote control. Go Go Bird can satisfy your cool flying needs. It's time to be your own Captain.
Streamlined design & environmental protection: Product streamlined design, with a sense of science and technology, more vivid and fashion. High-grade environmental-friendly material, enjoy more & care more.
Great lovely interactive toy for fun: Suitable for indoor & outdoor, perfect gift for children, come and explore nature and enjoy family time together. Small size and lightweight design, make it portable everywhere.
Product Specifics:

Product Size: 11.02 x 7.48 inches
Product Weight: < 16g (Lithium Battery Included)
Recommended Flight Altitude: < 50ft
Remote Controller Distance: < 98ft
Component: Plastic
Led: Yes
GPS: NO
User Age: 8+
Battery: Rechargeable 3.7V-100mah Lithium
Recharging Time: 15-20mins
Flight Duration: 10-15mins
Remote Controller: Requires 2 AAA batteries (not included)Application: Indoor & Outdoor, not recommended to use when wind speed higher than level 3.
Shop Hanvon Go Go Bird at Hanvon Amazon US