Go Go Bird Toy Awards News!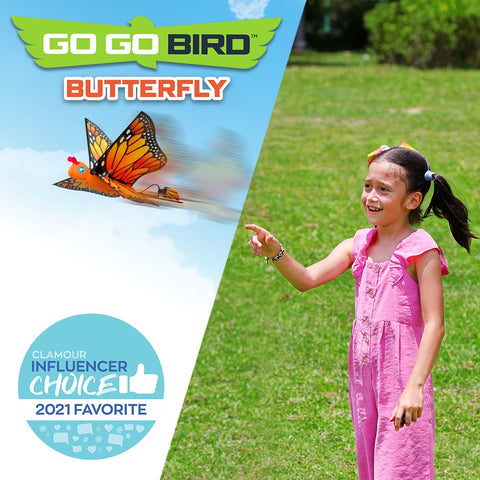 The Toy Association & Clamour has officially announced Go Go Bird Butterfly as a 2021 Holiday Influencer Choice List FAVORITE!
Check more at  https://www.toyassociation.org/PressRoom2/News/2021-news/influencer-choice-list-revealed-for-holiday-2021-by-the-toy-association-clamour.aspx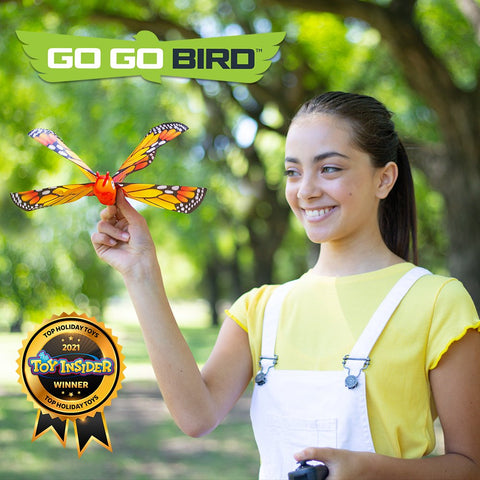 Go Go Bird Butterfly has been chosen as a winner in the Tweens category of The Toy Insider's 2021 Holiday Gift Guide! 
Check more at https://www.thetoyinsider.com/holiday_guide/tweens/?y=2021
Buy your own Go Go Bird Butterfly now: https://zing.store/collections/go-go-bird 
We are very proud to launch the big big news.
Gogobird has gotten Innovative Toy of 2021 FINALIST Award at toyawards.org, please check more innovative toys and help vote at toyawards here, thank you for your always interests and support for Gogobird.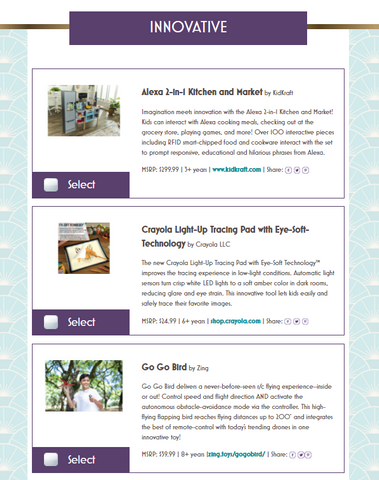 Here are the best characteristics of the bird:
This smart flying bird is the perfect combination of traditional remote control and nowadays trending drone toys. Go Go Bird looks and flies just like a real bird! Integrating cutting edge AI and intelligent sensing technology, Go Go Bird brings you the most surreal and thrilling remote control flying experience. kids can "fly" their bird up, down, around, through hula hoops, and more. When technology meets fun, Go Go Bird gives you all.
****************************************************************
Bionic bird toy, fly like a real bird.
Easy to control. 7-color LED light.
Battery charged about 20 minutes can fly about 10 minutes.
Can play with the whole family.
Auto fly without control, because there has infrared sensor technology.
Lightweight Design Safe for Play: The flying bird is made of high-grade environmental-friendly material which is lightweight, flexible, and collision-resistant. The bouncy material design can resist damage when it falls. Small size and lightweight design, makes it portable everywhere.
Go Go Bird has developed for 2 years and it's available at Amazon, Target, Zing now, more and more shopping choices will be offered for customers.
Let's expect more innovative Go Go Bird.